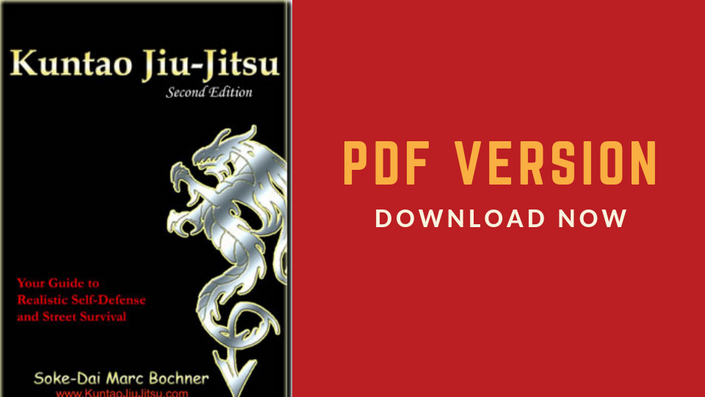 Kuntao Jiu-Jitsu: Your Guide To Realistic Self-Defense And Street Survival (Book PDF)
Downloadable PDF
Kuntao Jiu-Jitsu: Your Guide to Realistic Self-Defense and Street Survival is the official training manual written by certified Kuntao Jiu-Jitsu instructor Marc Bochner. This manual explain the philosophy, concepts and physical self-defense techniques that comprised the martial arts style of Kuntao Jiu-Jitsu. Kuntao Jiu-Jitsu is an effective art for individuals who are interested in learning how to realistically defend themselves and their families. This books covers aspects of self-defense such as verbal defusing of situations, conceptual and mindset training, trusting your intuition, fear management, and using basic inherent survival instincts to defend yourself.
Physical techniques include how to properly strike an adversary, evading an adversary's attack, joint manipulations, correct way to apply chokes, how to off balance and throw an adversary, utilizing takedowns, ground survival - including street and sport grappling, weapon defenses, and defenses from a striking adversary, as well as chokes and grab defenses. This comprehensive manual is for people who are interested in realistic self-defense regardless of skill level.
Real Reviews
As a Black Belt in another style of jujitsu, Soke-dai Bochner impresses me presenting Kuntao Jiu-Jitsu as an all-around system of self-defense in a easy to learn syllabus style format. In the first 142 pages, he does an excellent explanation of self-defense principles, Kuntao Jiu-Jitsu concepts, basic footwork, leg and hand striking, and strategies against possible adversaries. The next 60 pages he presents break falls, joint locks, chokes, throws, takedowns, and ground fighting techniques associated with most jujitsu systems. There are about 30 pages devoted to Arnis stick and knife survival. The final 65 pages or so deals with specific self-defense techniques against street graps, chokes, striking attacks, gun defenses, scenario training, and rape prevention.

Whereas, the technique pictures are small (due to the number needed), the closeup pictures (also small) help the reader to see and figure out what's happening. Whereas, I may have small differences of opinion about a few statements made or how a few techniques are performed, I highly recommend it to beginners and intermediate martial artists but also as a review of self-defense to the more expert.

The best recommendation I can give is that I also intend to buy his Intermediate Survival book and his 6 DVD Box set!!!

This new book called Kuntao Jiu Jitsu pays a great honor to both the writer, his instructor and the late Grand Master Florendo Visitacion. After a thorough read through I was impressed with how to the point this book reads. Having been and still a Kenpo Karate practitioner for over 35 years, I can appreciate this style called Kuntao Jiu Jitsu, it flows, it punishes but the overall philosophy of "deliver as little damage as possible, but as much as necessary" is quite evident. The book is a comprehensive overview of this system. Marc does not hold back anything here. Buy this book, it is well worth it.
Whats even better is that DVD's are in the making. I have always believe that a VHS or DVD combined with the book makes a better combination if one wanted to pick up some additional training methods and information--learning encompasses all senses hearing, reading and seeing and the doing of the material in order to make the knowledge yours. Knowledge itself is not power, but the application of knowledge is. Get yours now, buy this book. By the way I am a American Kenpo practitioner looking in the direction of Kuntao. I rate this 5 stars.

Your Instructor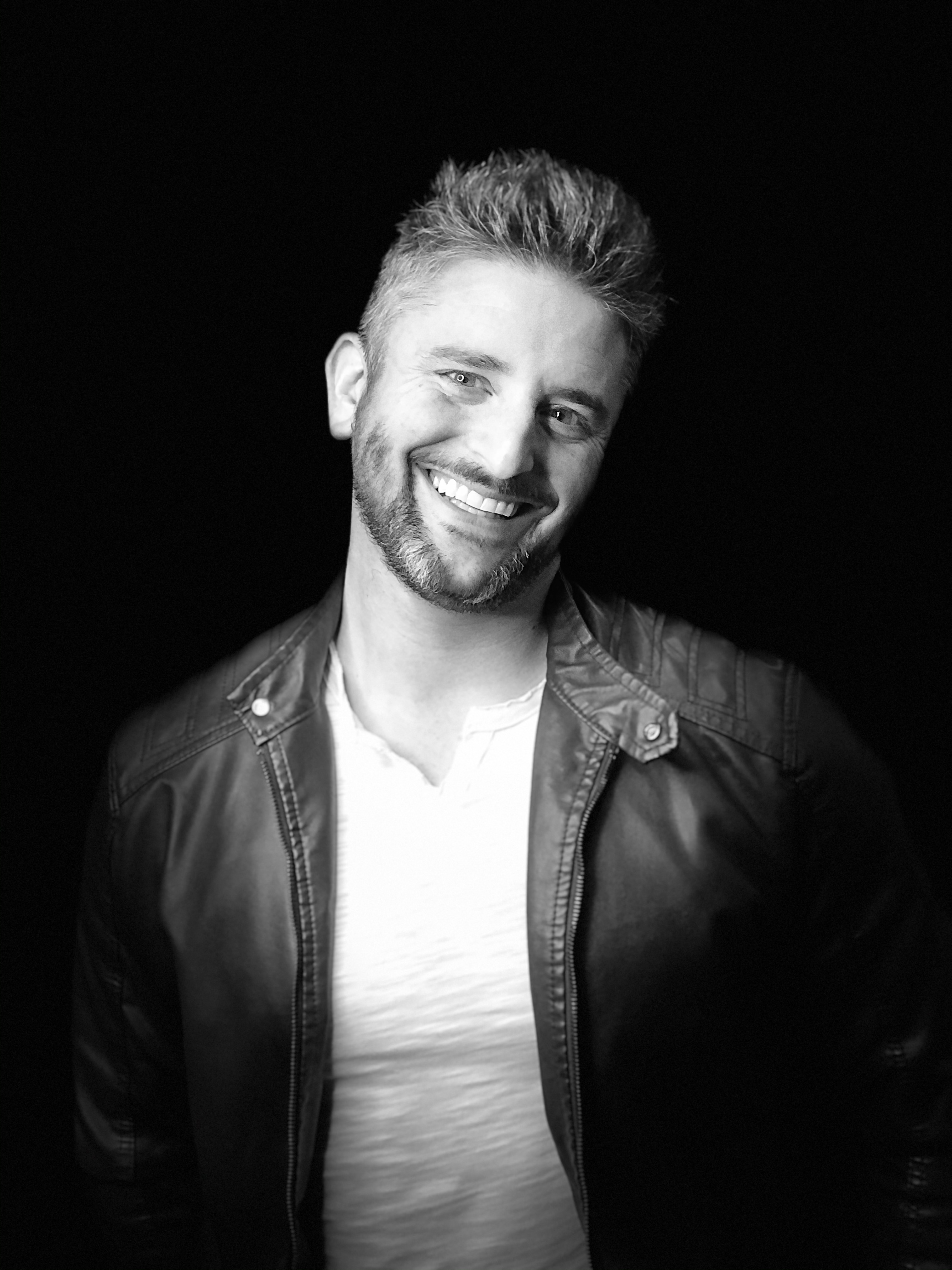 Marc Bochner has studied the martial arts for over twenty years. He is the owner and main instructor of the Bochner's Realistic Self-Defense Training and Fitness Centers in Cranston, Rhode Island. Bochner is the author of multiple self-defense books, has been published in BlackBelt Magazine, and is the producer and instructor in Bochner's Realistic Self-Defense DVDs. Bochner has a Bachelor's Degree in Kinesiology and a Doctorate in Physical Therapy from the University of Rhode Island. Bochner currently works as a licensed Physical Therapist, teaches self-defense classes, instructs self-defense seminars, writes self-defense books, and most recently children books.
Bochner can be personally emailed at: [email protected].
Frequently Asked Questions
When does the course start and finish?
The course starts now and never ends! It is a completely self-paced online course - you decide when you start and when you finish.
How long do I have access to the course?
How does lifetime access sound? After enrolling, you have unlimited access to this course for as long as you like - across any and all devices you own.
What if I am unhappy with the course?
We would never want you to be unhappy! If you are unsatisfied with your purchase, contact us in the first 30 days and we will give you a full refund.