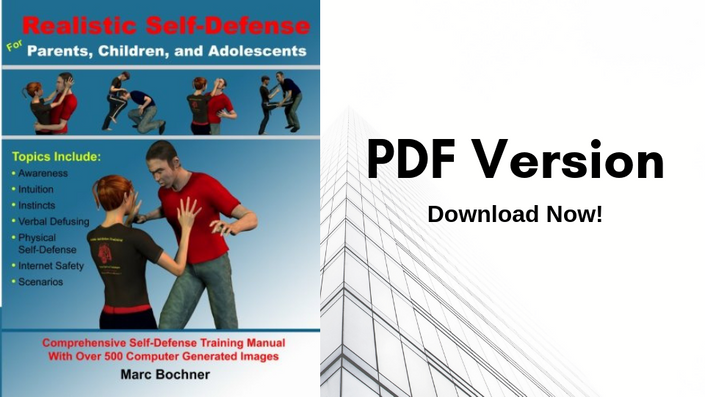 Realistic Self-Defense For Parents, Children, And Adolescents (Book PDF)
Downloadable PDF
Bochner has helped thousands to protect themselves against bullies and worse--and now he can help you, too!

Dangerous People Are Everywhere- What Will YOU Do If They Come for You and Your Kids?

Learning Self-Defense Is the Best Way to Protect Yourself and Your Family from Bullies and Worse. Enjoy Peace of Mind and Confidence That You Can Look After Yourself...
...And You Can Learn How from TheComfort of Home!

It happens to us all at some point in our lives.

Sometimes it's as simple as being in the wrong place at the wrong time.

Other times, it's just having to share your space with a complete jerk, ruderoommate, or co-worker who is getting aggressive.

But what about when it's your kids?

Whenthey come home from school in tears, crying because a bully from a couple ofgrades up is picking on them again?

When they go to the mall with friends to have a good time - only to return with a horrifying story about a stranger trying to mug them?

...or worse.

The very thought that our kids might get in trouble or even get hurt is almost unthinkable to us - and downright painful, even terrifying to imagine.

As parents, we have one responsibility above all others: to prepare our kids for the adult world and equip them with the best tools for success.

Self-defenses one of these vitally important tools that helps them to stand up for themselves and fight back.

INTRODUCING:
RealisticSelf-Defense for Parents, Children, and Adolescents

My name is Marc Bochner, and I am a self-defense instructor with 26 years of martial arts training and 18 years teaching self-defense.I have proudly helped thousands to grow in confidence and handle difficult situations life has throws at them.

Inshort, I know a thing or two about self-defense and keeping bad guys away.

I wrote Realistic Self-Defense for Parents,Children, and Adolescents as an accessible book for the whole family.

Whether you want to help your kid feel safe and know what to do when confronted by a bully...

Tohelp your teenager to stay safe as they fly the nest...

Or simply because you want to learn how to responsibly protect your family, this book gives you that help. I've developed this book as a comprehensive guide and training manual to help you protect yourself and your family with realistic self-defense knowledge:

Go from Basics to Realistic Self-Defense and develop the techniques within at your own pace - there's no need to sign up for a club

Over 500CGI illustrations show you how tocarry out the moves alongside detailed written instructions
Develop your child's confidence knowing that they can handle themselves if they have to - and giving them the gift of knowing what to do if a situation becomes dangerous

Developed for home practice with your family,you can run through scenarios again and again, building trust, strength, and muscle memory

Build situational awareness of what is around you, who is around you, and always be prepared for trouble

Avoid danger and listen to your intuition by tuning into subtle signals around you and listening to your inner instincts - and acting on them

Multiple scenarios covered including abduction, multiple attackers, physical bullying, and staying safe while outwith friends.

Bad guys depend on good guys not knowing how to defend themselves and to give into them - especially bullies.

With Realistic Self-Defense, you will discover a world of effective techniques that effectively repel adversaries in many different situations. For peace of mind, for confidence, and for simply knowing how to handle a situation that's rapidly going south, Realistic Self-Defense puts the power back in you - and your kid's hands.

DON'T BE A VICTIM!
GET REALISTIC SELF-DEFENSE FOR YOUR FAMILY NOW!
Real Reviews
Teaching children effective self defense is not trivial. Anyone who has had a child bullied or attacked physically at school probably knows the helplessness you can feel in not being able to protect your child at the moment they need it. My nephew had just such an occurrence. I have practiced martial arts myself since I was a teenager and benefited greatly from it. I very much desire that my nephew(and niece) have those same benefits, which includes the confidence of being able to defend yourself. Unfortunately, due to time constraints, they cannot attend a martial art school. So I took it upon myself to teach them self defense to the best of my ability, but I needed a good resource to aid me in this task. Generally, I have been disappointed in the content of most of the material I have read, but not from this book. A few topics covered range from internet safety, deescalation techniques, staying safe from strangers and effective self defense. All in a format that is easily followed. I heartily recommend this book for anyone who wants a great resource on children self defense.
Very detailed book on self defense for kids and parents.
Your Instructor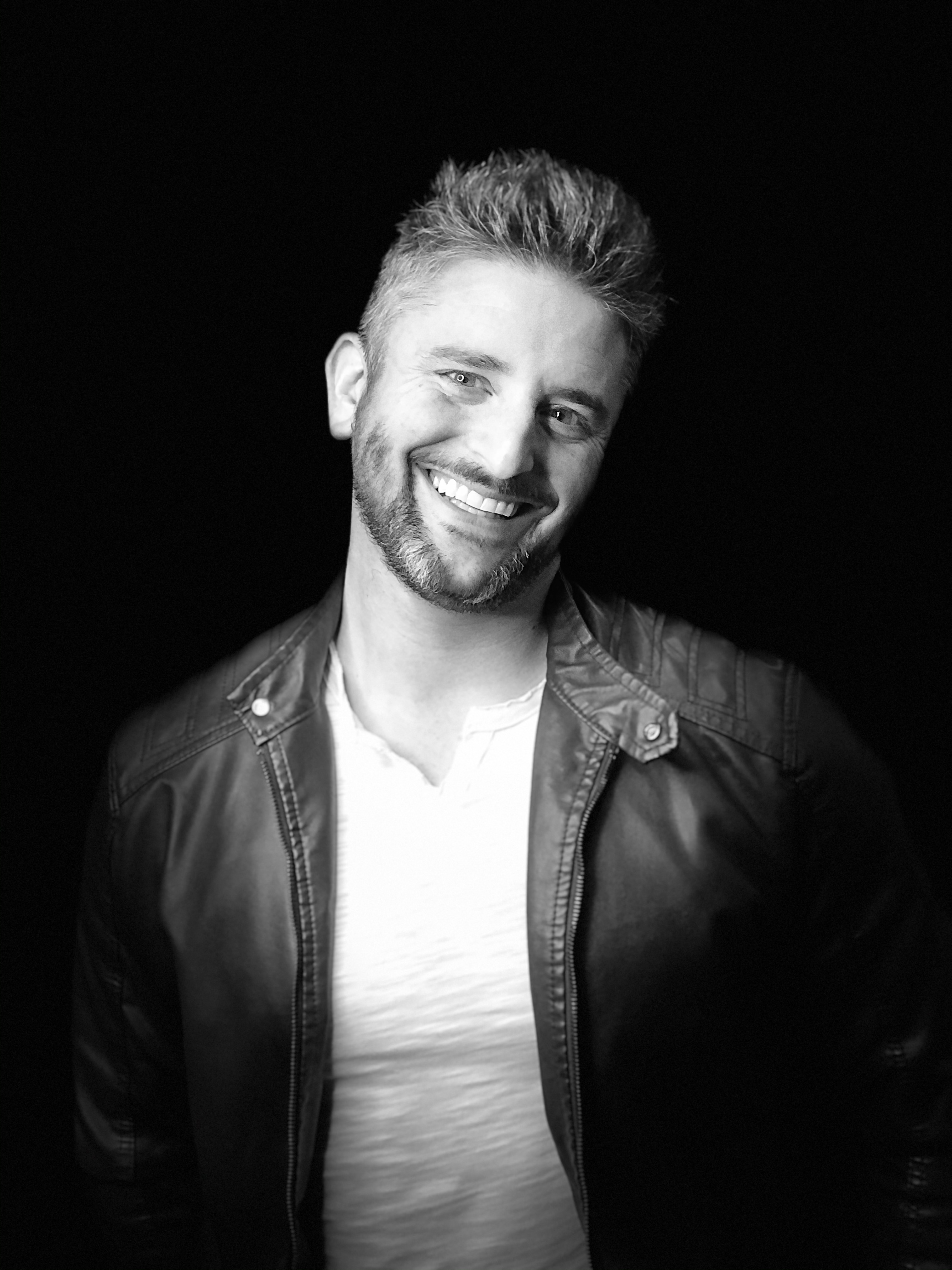 Marc Bochner has studied the martial arts for over twenty years. He is the owner and main instructor of the Bochner's Realistic Self-Defense Training and Fitness Centers in Cranston, Rhode Island. Bochner is the author of multiple self-defense books, has been published in BlackBelt Magazine, and is the producer and instructor in Bochner's Realistic Self-Defense DVDs. Bochner has a Bachelor's Degree in Kinesiology and a Doctorate in Physical Therapy from the University of Rhode Island. Bochner currently works as a licensed Physical Therapist, teaches self-defense classes, instructs self-defense seminars, writes self-defense books, and most recently children books.
Bochner can be personally emailed at: [email protected].
Course Curriculum
Realistic Self-Defense For Parents, Children, And Adolescents (PDF)
Available in days
days after you enroll
Frequently Asked Questions
When does the course start and finish?
The course starts now and never ends! It is a completely self-paced online course - you decide when you start and when you finish.
How long do I have access to the course?
How does lifetime access sound? After enrolling, you have unlimited access to this course for as long as you like - across any and all devices you own.
What if I am unhappy with the course?
We would never want you to be unhappy! If you are unsatisfied with your purchase, contact us in the first 30 days and we will give you a full refund.